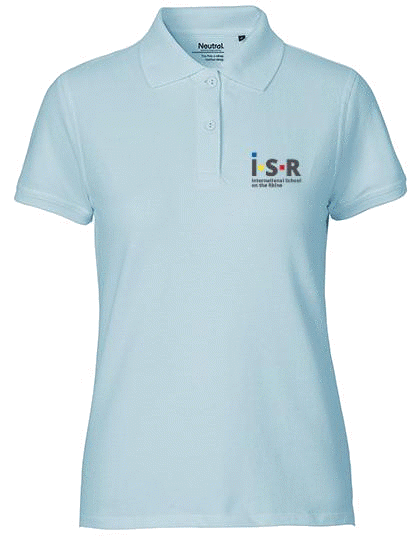 DESIGNED WITH PASSION FOR OUR ISR FAMILY!
We have various articles available in our store; from hoodies, sweatshirts, polo shirts, and t-shirts to beanies, cups, pens and masks, everything you could wish for!
In addition to a wide range of colors, we are offering a selection of designs connected to our ISR logo. Our merchandising designs often feature the three distinctive squares found in the ISR school logo. Another distinct feature of the designs is the image of Albert Einstein which goes hand in hand with our slogan, "It's cool to be good!" – ISR's ethos for many years!
In the search to find a reliable manufacturer for our merchandise, we stressed the importance of offering our community outstanding quality combined with good prices. The selected products are made of 100% organic cotton and carry the Fairtrade seal. "It's cool to be good" also means setting a good example – for our students and the world!
Please find following further information on how the merchandising shop will work and what to expect:
How does the shop work?
We will soon link our ISR Merchandise Shop to our ISR Website. There you will find all articles and the choices available. Your favorite items will be found in the shopping cart after you have made your selection. After completing your order, you will receive an automatic order confirmation via e-mail. Our accounting department will then send you an invoice. After receiving the payment we will have your desired design printed on the hoodies, t-shirts, zip hoodies, sweatshirts or masks or embroidered on the polo shirts and beanies. As soon as we receive the item/s at ISR, we will contact you immediately with pick-up details.
Can I try the clothes on before purchasing?
We will provide some samples and store them in the marketing office. If you are unsure about the sizing of the items, please feel free to email us and make an appointment for a quick try-on after the launch of the shop.
Can I return items that do not fit?
Of course, we give you a 14-day right of return if the articles do not fit. ISR will carry the cost of returns. However, we kindly ask you to select your chosen items carefully and, in case of doubt, to make an appointment with us to try them to reduce the number of returned items.
My item is faulty – what can I do?
If the item is faulty please contact our Marketing Team (MarketingTeam@isr-school.de). We will contact the retailer and resolve the issue immediately.
What is the Fairtrade Seal and why has ISR decided to only offer products that are Fairtrade? 
We want everyone to proudly wear our environmentally conscious and fairtrade-certified clothing – thus setting a good example! Fairtrade-certified means that we all remind ourselves that caring for the environment and others is of utmost importance. That's why we are proud to offer not only 100% organic cotton in our clothing products, but also the Fairtrade Seal. With Fairtrade, cotton farmers receive a fair price for their harvest in an otherwise very unstable global cotton market. Raw materials from organic farming mean clothing with social, ecological value and in premium quality. Also, the products on offer are free of animal ingredients and therefore vegan. Sounds fair – doesn't it!